The 5 Best Dodge Cars of All Time
---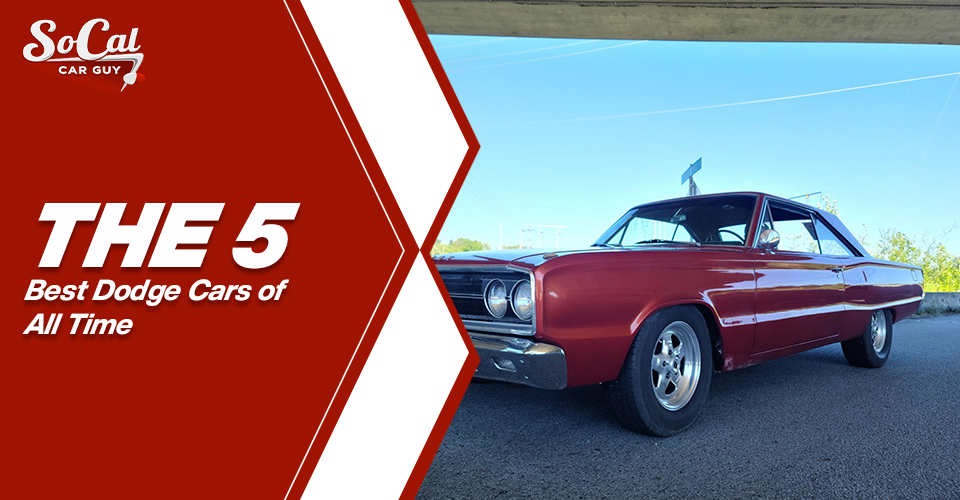 Dodge has made some of the best classic vehicles over the years. With over a century of production, there is no gainsaying that this car brand has made a name for itself as one of the top best car-producing companies in the world. From muscle cars to luxury sedans, and minivans. This car brand's legacy spans a broad spectrum of vehicles.
Here is a list of some of the best dodge classic cars that are still as relevant as they were when they first came;
1992 Dodge Viper
The 1992 Dodge Viper is an extremely rare classic car and every classic car collector's dream. It has a 6-speed manual transmission and a top speed of 265.5 KPH/165.0 MPH. it was a well-received car because of its technological advancement features that exceeded emission limits and rules. It was the breakthrough that the car manufacturing company needed to be recognized as a producer of sports cars.
1967 Dodge Dart GTS
THE 1967 Dodge Dart is a high-performing convertible powered by a rebuilt 318ci V8 engine. It comes with great standard features like a full vinyl interior and carpeting and comes with option packages, consisting of either the 273 A-motor or the 383.
1969 Daytona Charger
There are no more than 503 of the 1969 Daytona Chargers that exist. This ranks it among the rarest dodge classic cars on the market. The first Daytona was designed for NASCAR racing and broke the record as the first vehicle to reach 200 miles per hour. The 1969 Daytona has been featured in several movies and video games.
Dodge Challenger RC
The Dodge Challenger RC Car is a 2 door coupe that sits five people comfortably. It comes with a beastly KE25 engine that generates loads of power and torque. Its unique features include a polished muffler, manifold, dual disc brakes, turnbuckle upper arms, and tie rods. The dodge challenger RC car corners quickly and is easy to drive for first-timers. It has rocket-like acceleration with a spacious rear seat and trunk. If you're looking for a classic vehicle that blends immense power with retro-influenced styling and enough decorum to serve as an everyday car then, look no further than the Dodge Challenger RC.
2008 Dodge Avenger
The 2008 Dodge Avenger is a reliable and durable car. It is a four-door coupe with quick acceleration and plenty of legroom for passengers. It is available in three main trims: the base SE, the SXT, and the R/T.
Invest in any of these Dodge cars to enjoy the style of a moment in time. They are aesthetically pleasing and give you a connected driving experience, unlike modern cars that tend to disconnect you from the outside world.